Sergio Ramos is the most genuine icon in the Real Madrid squad on the journey to overthrow Barca to step up to the throne of La Liga 2019/20.
Ramos has many times become the number one villain of the football world. However, let's try to ask the question: Are there any true fans who don't want Ramos to wear his favorite team? Probably not many fans like that.
Football is a 4-sided stage that everyone has the right to make their views and comments. However, only the final winner is honored. Sergio Ramos not only won once, he repeatedly starred in the victories of the team he wore.
Manchester United fans may be among the most regretful of Ramos. In 2016, the former defender Sevilla admitted he almost came to Old Trafford when looking for change. Ramos only changed his mind at the last minute, leaving regret for Vice Chairman Ed Woodward and coach Louis van Gaal.
Even the way Ramos expresses his intention to leave Real shows a speciality. "I don't mean to disrespect any player, but always think that only the best can play for Real," Ramos said of his intention to leave Real to MU.
Mourinho probably did not have to complain about the team lacking strong personality and talent in the defense. World football has changed, and the center-backs are exceptionally talented. But also possesses personality and mischief as Ramos increasingly rare.
For the third time in the past decade, Real have won Barca with Messi in the La Liga race. His championship this time even more sweet when they do not have Cristiano Ronaldo in the team.
Real do not have Ronaldo in the squad, but they have Zidane, Benzema and especially Ramos.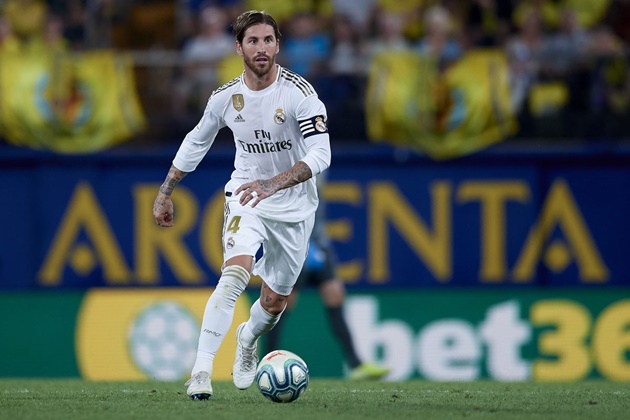 In the spectacular sprint of Real in La Liga this season, Ramos became a highlight when constantly scoring from free kick, header and penalty kick. Andalusia center-back successfully completed 22 consecutive penalties in his career.
That is the record of Spanish football. Penalty form is also brave, and Ramos proves he is still physically and mentally strong enough to stand on the peak of world football.