Man Utd left Club Brugge with a score of 1-1 in the first leg of the round of 1/16 Europa League. Meanwhile, Arsenal won hard with a score of 1-0 against Olympiacos.
After the victory against Chelsea, Man Utd was full of spirit and marched to the Club Brugge to play in the first of the round of 16 of the Europa League. However, in this match, it seems that coach Solskjaer has not rushed yet.
The proof is that he has 6 changes compared to the match against Chelsea last. New signing Bruno Fernandes, who has played very well in recent matches, has been given a break by the Norwegian teacher.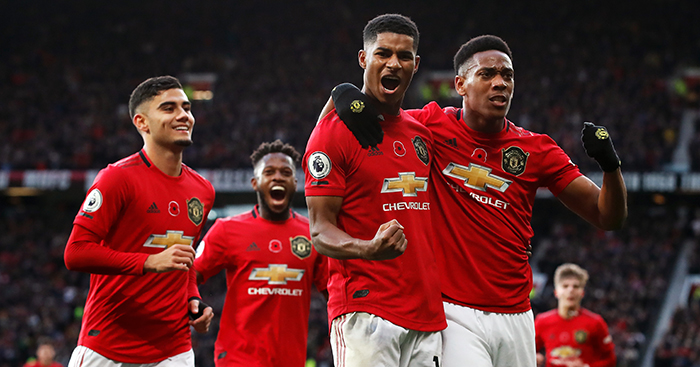 Instead, players like Nemanja Matic, Jesse Lingard and Brandon Williams came out in the starting lineup.
That makes Man Utd not express themselves. They were held by Club with a score of 1-1. Anyway, the score with an away goal also gives more or less advantages for the Reds.
Entering this match, Man Utd entered the game quite wrong. Instead, Club Brugge was the better team in the first minutes. And by the 15th minute, Man Utd had to suffer goals by the indiscretion of the defense. From the tee shot of Mignolet, Emmanuel Dennis exited, passing Brandon Williams and Maguire.
After this goal, Man Utd was forced to attack. But in a stalemate, they suddenly received a gift. De Cuyper's throw-in accidentally became an assist for Martial. This player pitched the ball vigorously, before defeating the keeper, leveling the score 1-1.
Just a few minutes later, Martial made the home crowd beat his heart when he brought the ball to hit the wooden frame. Entering the second half, Club Brugge still played attacking. Meanwhile, it seems that coach Solskjaer does not want to take risks. Instead, he actively played to keep the score.
Although the Norwegian strategist launched Odion Ighalo and Fred into the field, the failure to push the squad made Man Utd not show much. In the end, the match ended with a score of 1-1.